RW Gas Services
Gas Safe Registered Company in Manchester
Welcome to RW Gas Services and this is our first website blog, as to who we are as a company and what we do and offer.
We are RW Gas Services, established October 2009, based in the Swinton area of Manchester. This business is run by Robert Ward who is a sole owner and proprietor. I have been in the gas industry since 2006 and my goal and priority is and always will be customer satisfaction. We take care to ensure that our customers have installed the correct boiler for their needs and RW Gas Services want to be there and available to service and maintain your investment throughout its life.
RW Gas Services of Swinton, Manchester offer boiler replacements and the installation of new heating systems. We carry out service and maintenance on a wide variety of natural gas boilers. As an Intergas Platinum 5 rated installer (no. P5-003149) RW Gas Services can install a very reliable boiler with few moving parts, reducing the chance of breakdown. We also install Ravenheat boilers which offer very good value for money and a very good quality boiler for reasonable prices. RW Gas Services also carry out the installation of cookers and gas hobs. RW Gas Services can also fix, trace & repair any gas leaks. Landlord gas safety inspections are another service that RW Gas Services offers and specialises in.
Right, well that is a little bit about us. RW Gas Services would like to share some photographs of works done fairly recently. We fitted this combination boiler for a homeowner, a Ravenheat WH90 combi boiler as they were having their kitchen completely refurbished and decided to install a new boiler prior to the units being fitted. The Ravenheat fitted has a 7 year manufacturer's parts & labour warranty. We also fitted a magnetic filter to ensure that the components inside the boiler are kept clean.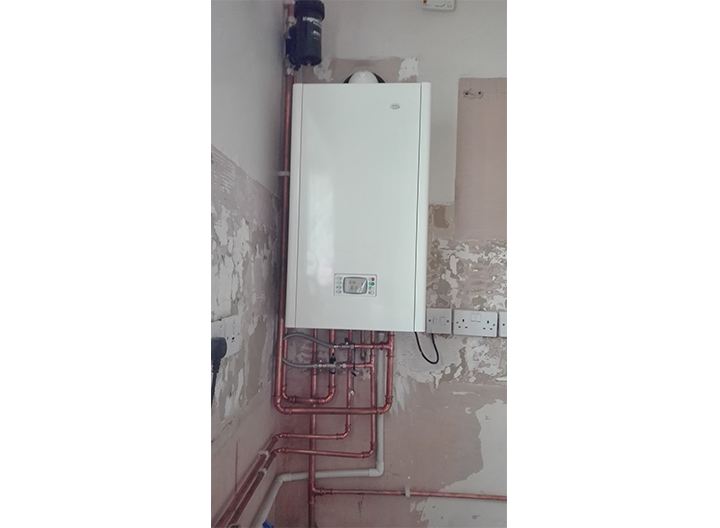 We've also recently done quite a number of boiler services and landlord gas safety inspections.
If we can help you with any work or enquiries please contact us. Thank you for reading our first blog.
Robert Ward
RW Gas Services